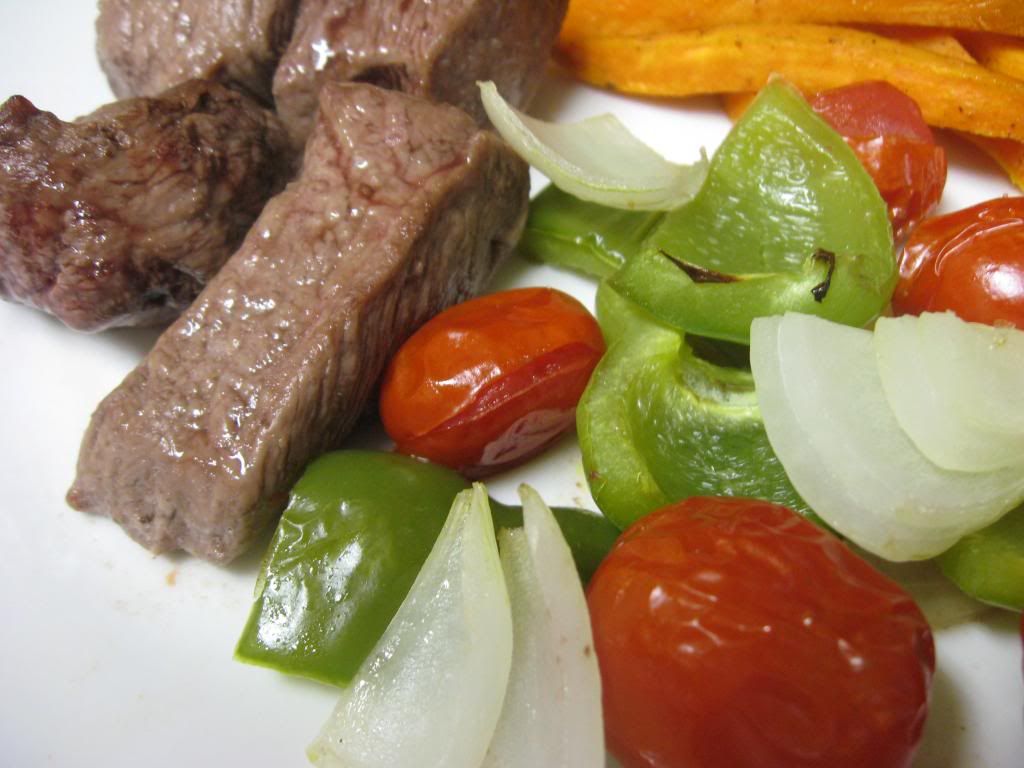 Hot town, summer in the city. Or more accurately, summer in the outskirts of a small industrialized town.
One of the best things about summer cooking is the opportunity to grill everything.  I, unfortunately, don't have a grill.  At some point in my life, I'd like to become a real grill master. For now, though, I try to find creative ways around making things sans grill.  This usually isn't too difficult if you are comfortable with your broiler.
This whole "deconstructed shish kebab" fiasco started when I picked up some sirloin tips for a great price at Wegmans.  It being summer, though, I didn't want to make a stew, so I thought-- aha! Shish kebabs! My plan was all set and I was ready to start cooking when I realized I forgot to get one very important thing at the store...skewers. I had reached the point of no return with my preparations, so I did what any good cook (but not great because a great cook would have remembered skewers and probably been doing this on a grill to start) would do and threw everything on a sheet tray under the broiler.
Was the method fancy? No. Did it require any cooking skills whatsoever? Not really. But was the end result delicious? You can bet your sweet patootie it was.