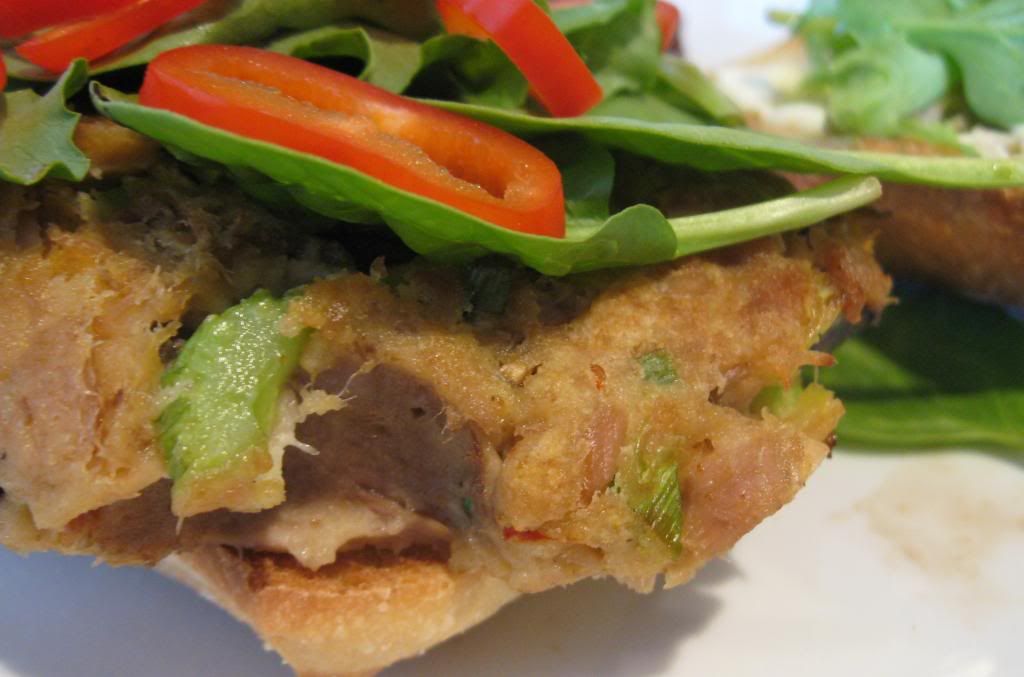 When I was little, my mom would make tuna burgers sometimes for dinner.  She would mix up tuna, celery, and seasonings, bind it together with egg and breadcrumbs, and then fry the patties on the stove top (which is of course what made them so delicious).  At the time, it felt like kind of a special treat, as it was something my mom would give my brother and me if we weren't having a family dinner.  In hindsight, I realize it was the opposite: she was just throwing together things that were always on hand to make an easy meal for hungry children.
Whether or not it was a "special" dinner, it was definitely tasty.   A dinner of Mom's tuna burgers is still a warm and fuzzy memory from my childhood.  It was also something I thought was rather unique-- none of my friends had tuna burgers.  Burgers was probably a misleading name, as there was no bun or toppings involved. But still, when was the last time you saw a tuna burger alternative on a menu?
Well imagine my surprise when I came across just that.  A Thai Tuna Burger recipe that's a proper burger on a bun, but is made of a mixed patty like what my mom used to make.