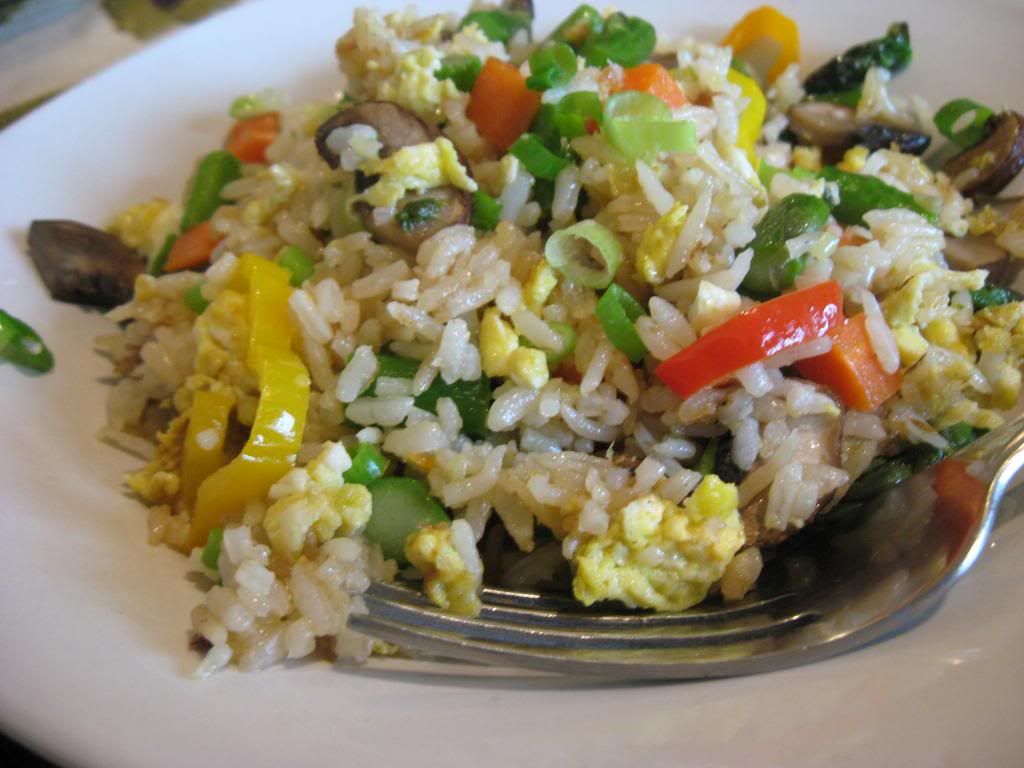 I have a deep dark culinary secret. It's something I'm really ashamed of, so don't laugh when I tell you...I'm terrible at making rice.
I know, I know, it's ironic in an Alanis Morissette way that I have a cooking blog and yet I'm bad at making rice, one of the most basic things you can do in the kitchen right along with boiling an egg.  But the fact remains, I'm just not successful in the rice department. Either I undercook the rice and it turns out soggy and hard, or I overcook it and end up with a layer of charcoal in the bottom of my pan. Sometimes I manage to do both at the same time.
You might be wondering why, then, I decided to make fried rice, which involves both making regular rice and then the more difficult task of stir-frying it. Well, the answer it pretty basic: I was hungry, and the ingredients I had on hand lent themselves to fried rice.